Welcome to The Mudeford Club
We have a new chef in the club!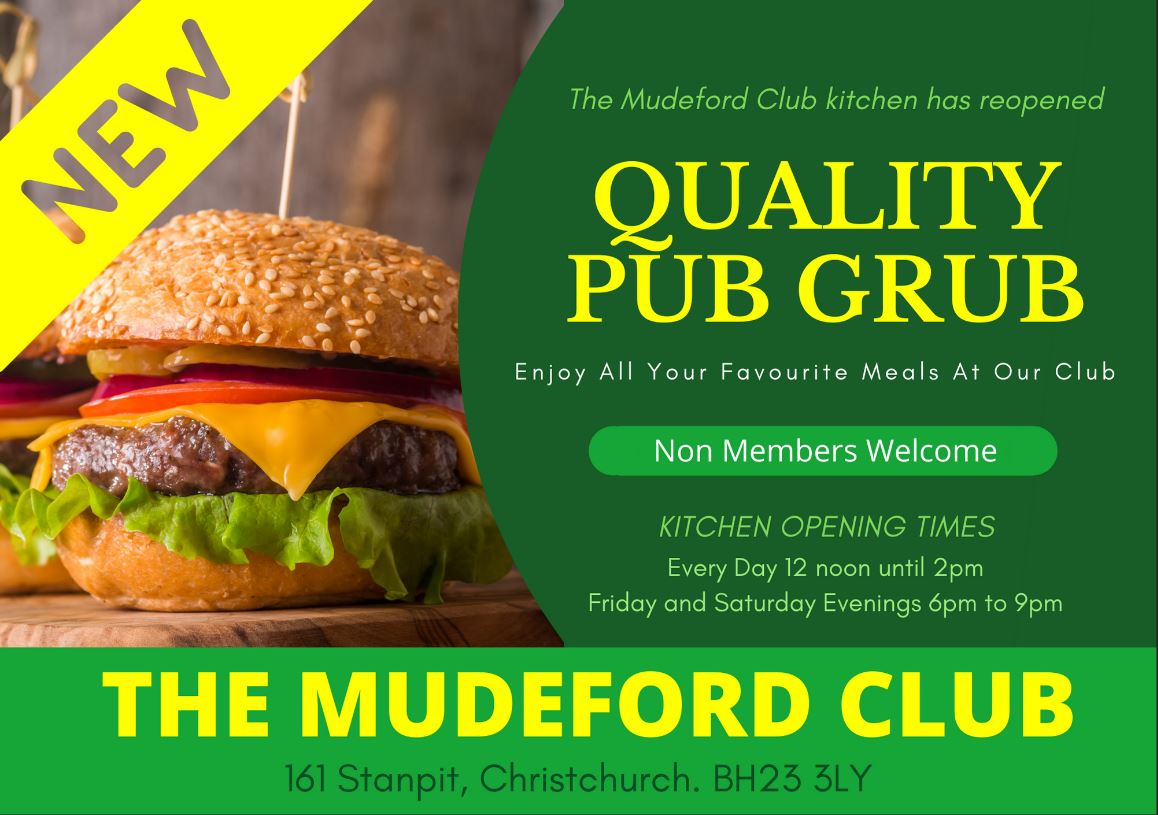 The full menu is here and there are daily specials inside the club.
Sign up for the newsletters here
Was held on September 5th.
The list of this years winners can be found here.
Thank you to everyone who entered.
Site designed and produced by Fix PCs | DISCLAIMER | themudeford.club is © to The Mudeford & District Men's Club Ltd 2007-2021
Last modified: September 16 2021 17:09:20.