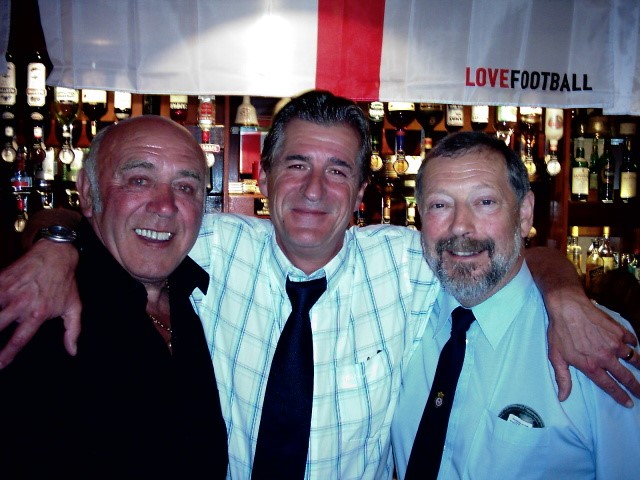 John (left) with fellow Presidents Laurie Wilkinson and Bernie Pitcher
John Batchelor
It is with the deepest of regret that we have learned of the passing of our former President, John Batchelor ("Batchy").
John was a life-long servant of the Club and one of, if not the longest serving members. During his time on the Committee, his time as President or from the "back benches" his enthusiasm and loyalty was always second to none.
We know that our sadness will be shared by his friends at Stanpit Village Hall, the RNLI, the Freemasons and the local fishing community.
Our heartfelt sympathy goes out to Val and the family The passing of a local legend will undoubtedly mark the end of an era.
It's Party Time
The top deck is available for party bookings.
Ask behind the bar for details.
Monday
Members Poker
Tuesday
Quiz Night
Wednesday
Open Poker
Thursday
Crib/Dominoes
Friday
Darts Night
Saturday
Entertainment Night
Sunday
Bingo Night
Things to look forward to.
Annual General Meeting
Followed by Elections
Goodwood Races
Ongoing Events Poker League