Welcome to The Mudeford Club
We have a new chef in the club!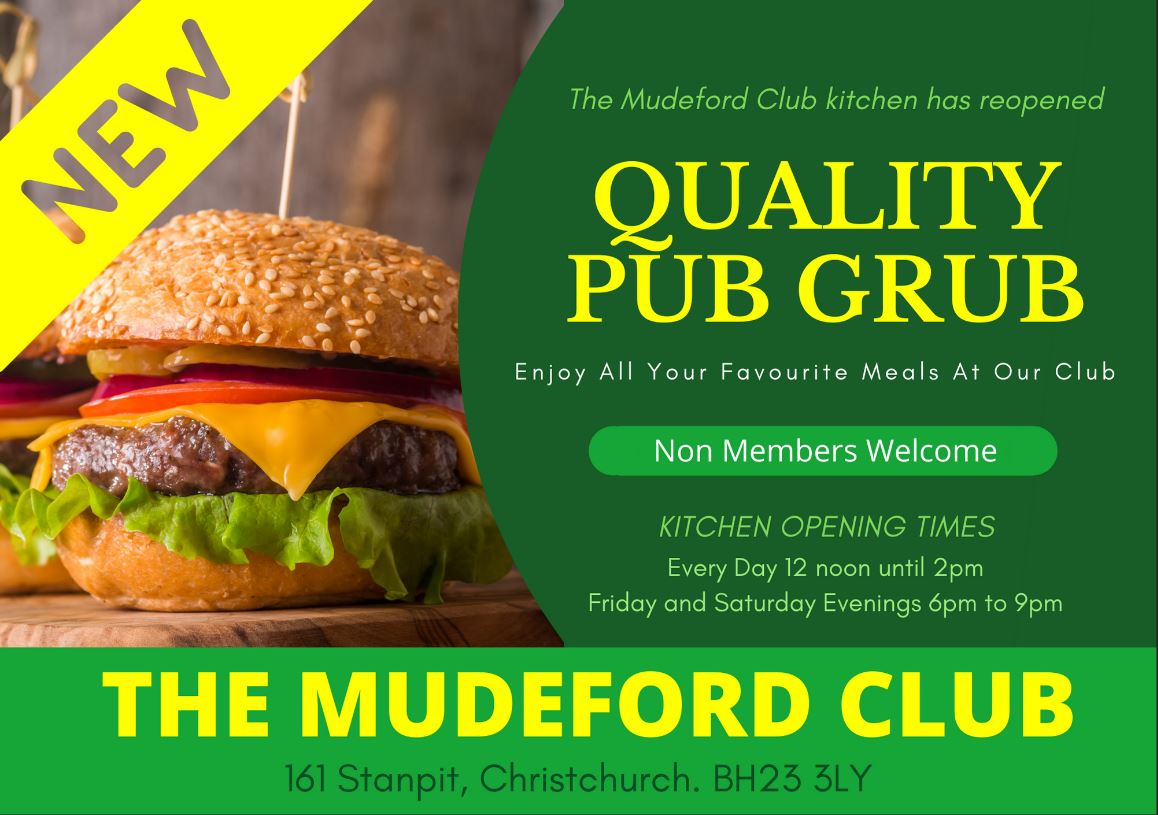 The full menu is here and there are daily specials inside the club.
Click here to see the entertainment
lined up for December!
Site designed and produced by Fix PCs | DISCLAIMER | themudeford.club is © to The Mudeford & District Men's Club Ltd 2007-2021
Last modified: December 06 2021 10:11:11.