Christmas News
The opening times for the club over the christmas period are here.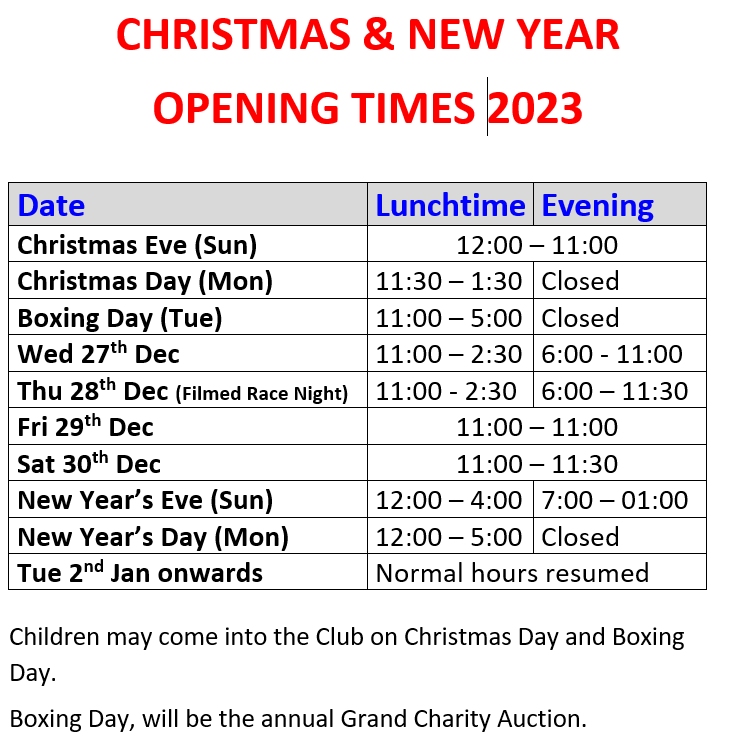 There will be a Christmas Sunday Roast on December 11th. Full details can be found here.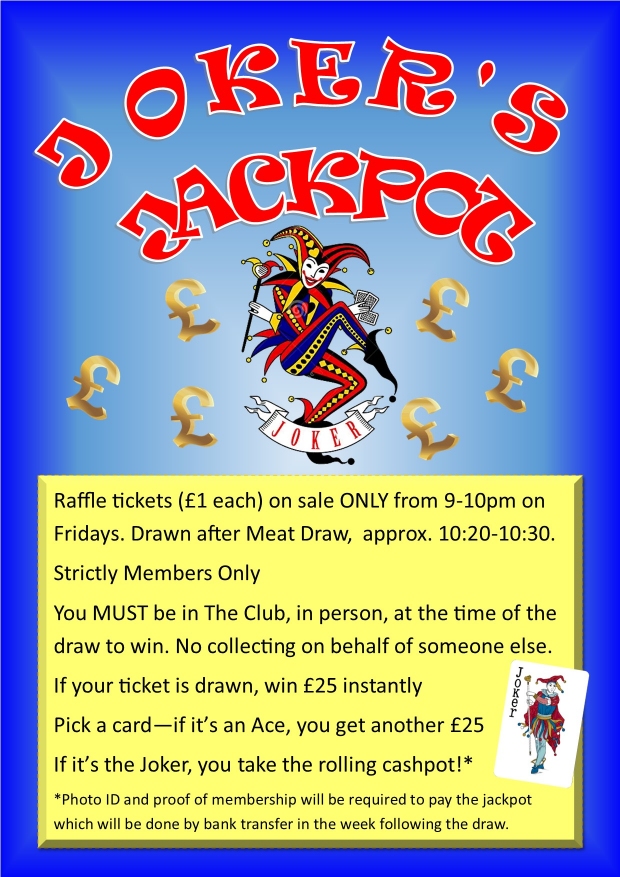 Full competition rules can be found here.
It's Party Time
The top deck is available for party bookings.
Ask behind the bar for details.
Monday
Members Poker
Tuesday
Quiz Night
Wednesday
Open Poker
Thursday
Crib/Dominoes
Friday
Darts Night
Saturday
Entertainment Night
Sunday
Bingo Night
2024 Subs.
Membership subscriptions become due in January
The subs rates this year are Members: £32 and Seniors: £22.
Please turn up in person at one of the official sessions if at all possible. Please do not give the bar staff extra work by leaving envelopes with them.
Anyone who is unable to attend due to illness, holidays etc. please contact the Secretary on mudefordsec@gmail.com (or use the post or leave a message behind the bar if you are not email savvy) and arrangements can be made for payment by bank transfer.
Please have your green membership wallet containing your 2023 sticker with you, we do not need to see any cards.
Payment may be made by cash or debit card. For payments received after 31 Jan 2024, there will be a £5 late payment surcharge."
The subs calendar is here.