Welcome to The Mudeford Club
'Tis the season to pay your subs.
There will be 29 opportunities to pay, as detailed below.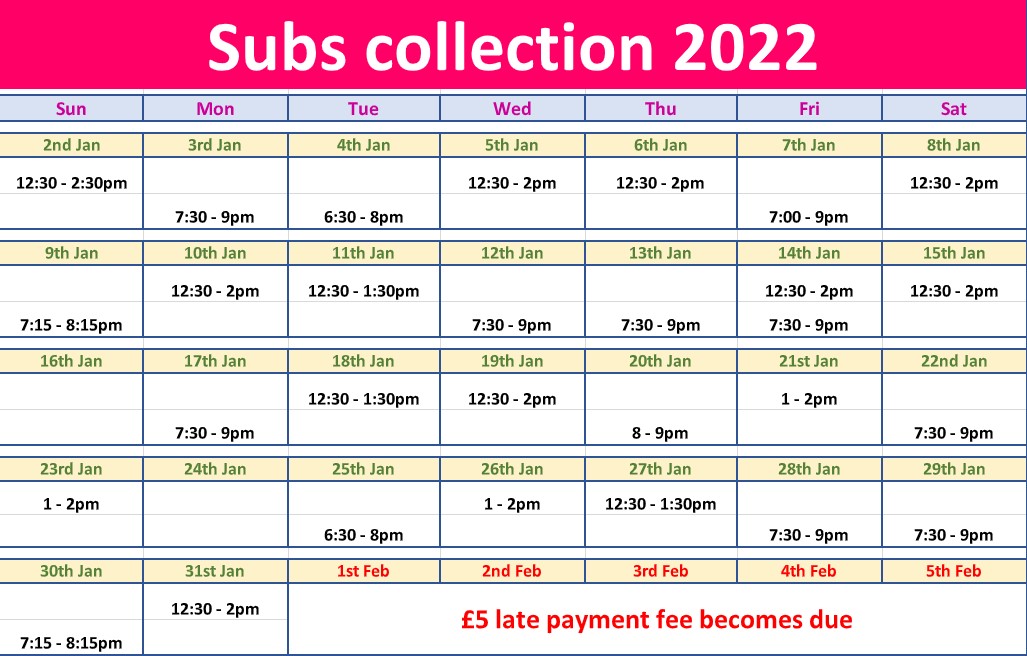 Please make every effort to attend one of these sessions rather than leaving money behind the bar.
Click here to see the entertainment
lined up for January
It's Party Time
Members can book the top deck for birthday parties etc, (usually Saturdays) for a nominal fee.
Entertainment would be provided such as a disco or a band.
Any food required would be ordered by them from Miranda in the kitchen.
Site designed and produced by Fix PCs | DISCLAIMER | themudeford.club is © to The Mudeford & District Men's Club Ltd 2007-2021
Last modified: January 13 2022 15:43:50.